T&M Pro was created with three different versions to allow different types of access to the program. Those three version are Admin, User, and Consultant/Adjuster.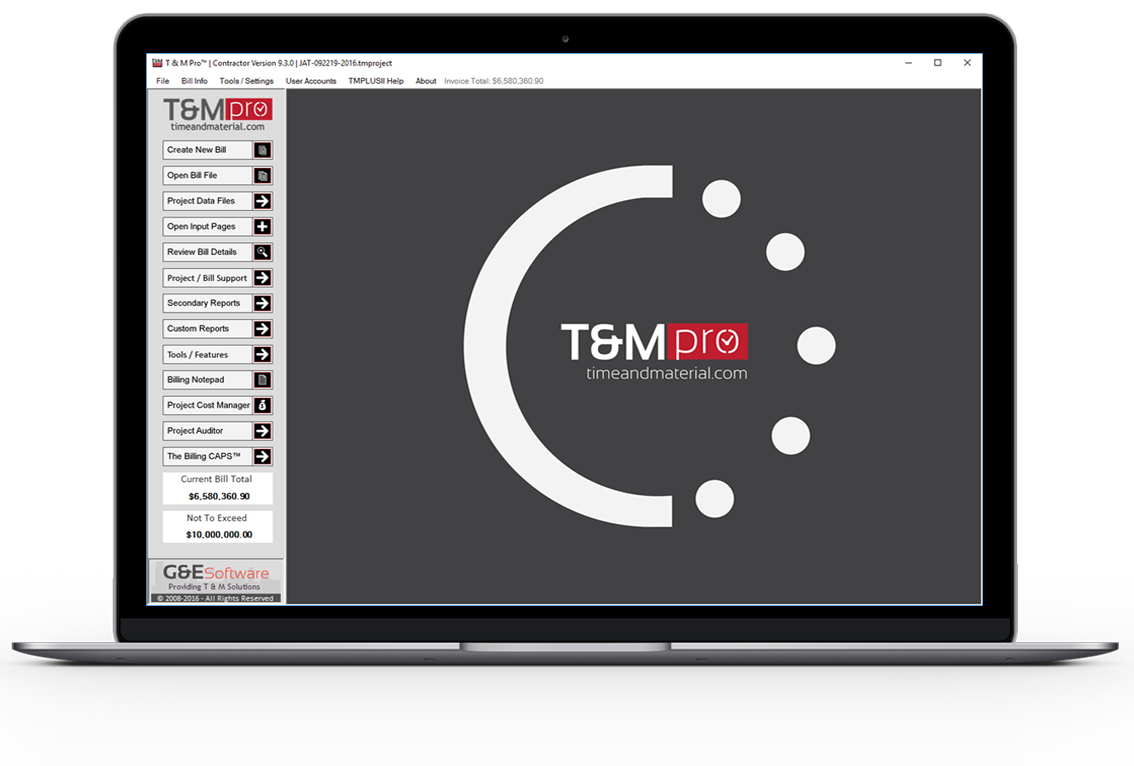 The T&M Pro Admin Version provides a Password Protection Function which allows you to prevent unauthorized changes to the Price Data File. This version is needed for any job that requires large amounts of input because the person with "Admin" power can control what other people are able to access within the bill. This will help to keep the bill aligned with the original Price data File with no fear of accidental changes or adjustments.
The T&M Pro User Version allows the user full access to the software aside from the Price Data File, when it has been password protected. However, you may access this if you have the correct password. This version is perfect for when there are multiple people inputting data into the bill, but they do not need to have access to the Price Data Files within the bill. It ensures that the bill will stay accurate, consistent, and transparent.
The T&M Pro Consultant/ Adjuster Version provides you the tools to clerk Time and Material Projects and Review and Audit Time and Material bills by applying the module "The Project Auditor." The program also grants you the ability to export reports to other programs such as Excel. Imagine the time and money spent to have this completed by a third party. T&M Pro eliminates the Days and Weeks it takes to convert a printed bill to an Excel® spreadsheet with one click of the mouse, and this is completed in seconds not day or weeks.
View our entire software suite by clicking on the image below, or by simply visiting http://www.timeandmaterial.com