We have created an innovative and powerful program that includes all the features and functions of T&M Pro while adding the ability to bill Prevailing Wage. With this software, billing Prevailing and Non-Prevailing wage collectively in a single bill becomes a breeze!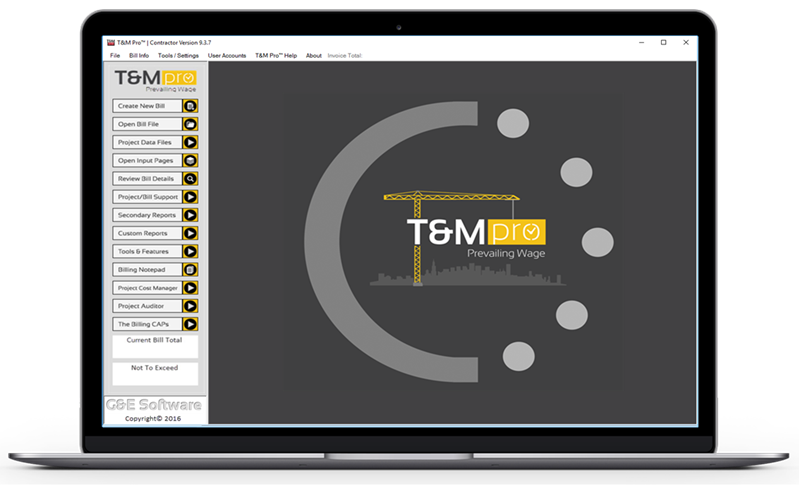 T&M Pro Prevailing Wage removes all of the guess work and research needed to learn how to correctly bill both prevailing and non-prevailing wage.The program is designed to do all of the back end work and provide all the detailed reports that are needed when billing prevailing wage and benefits.
This saves time and money that would otherwise be wasted trying to find the laws and statutes that dictate billing using prevailing wage! Just like T&M Pro, our Prevailing Wage version delivers more than just a software program; it is designed to keep all bills fully aligned with a project agreement and has tools that demand project management accountability.