T&M Estimator is an innovative program that allows you to create an estimation or projection by employing the functions and features of the industry leading Time and Material software: T&M Pro.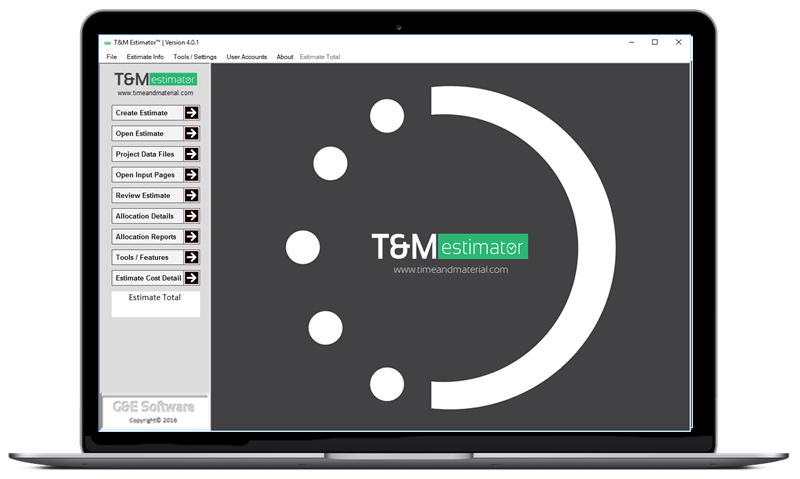 You can construct an extremely detailed estimate or ROM (Rough Order of Magnitude) with ease!
This software has taken the same platform to include all the functions, features, and safeguards contained in T&M Pro to create a powerful estimating and projection program. By including all of the features of T&M Pro, this software allows for the creation of an accurate, consistent, and transparent estimation that provides a fully detailed appraisal of each billable category. The program is a true asset to any company when it comes to project management.