T&M Pro is a time and material billing software that was created by the industry's leading expert in time and material, Greg Dillon.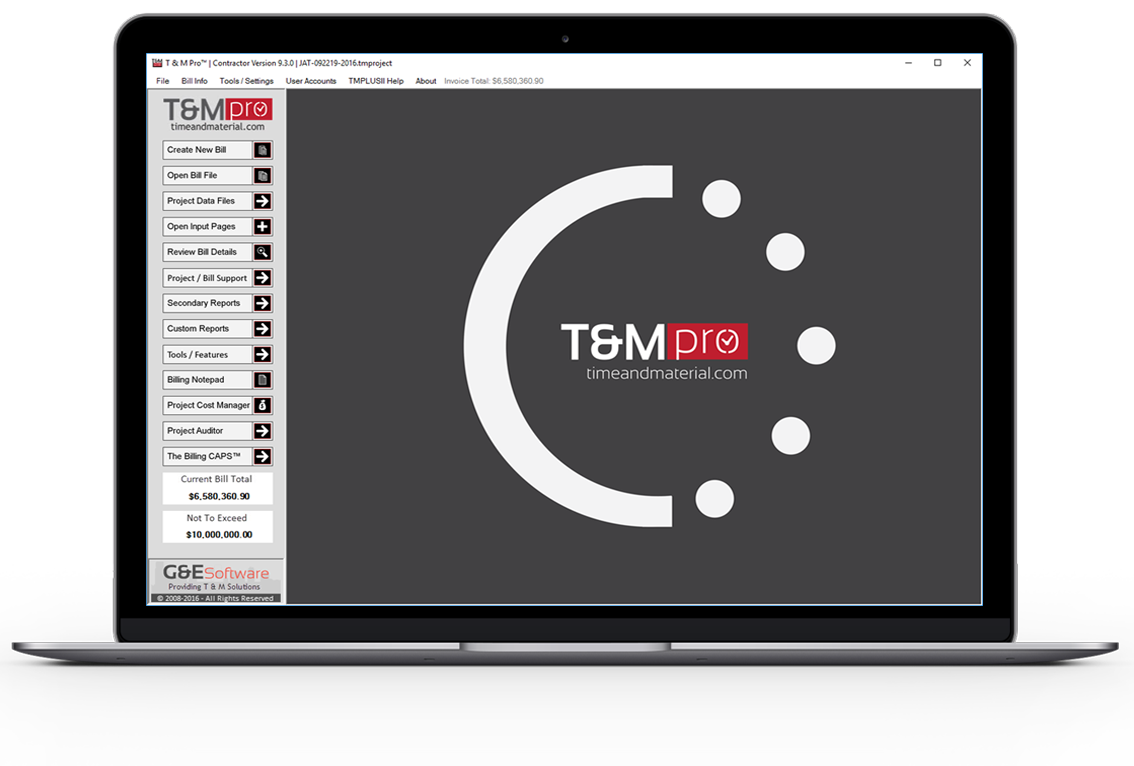 T&M Pro is a premier billing and data management system developed for specifically for the property loss industry. It combines 5 applications into 1 software program to keep a bill fully aligned to the project agreement. The program also is full of tools that demand project management accountability which creates accuracy, consistency, and transparency throughout the T&M bill.
The software incorporates a plethora of features created specifically for the property loss industry. The software gives you the ability to merge separate bill files without the worry of duplication's because there are built in safeguards that flag and duplicate entries. This feature allows multiple people to work on data entry then later merge the bills together.
T&M Pro also has the most comprehensive overtime functions available to allow the adjustment of any overtime with ease and precision. The program contains a feature that allows for multiple import and export functions. This allows a clean copy of the entire bill to be exported to Microsoft Excel with the click of a mouse! Overall,
T&M Pro is by far the most comprehensive and effect tool to use when billing using Time and Material thanks to the expertise of a founder with almost 40 years of experience in every aspect of the industry.